There are three Content Management Systems dominating website development today. From simplest to most complex they are respectively WordPress, Joomla, and Drupal.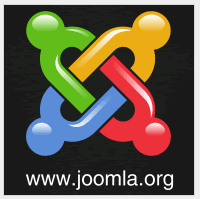 Zebra Systems has chosen Joomla because it is more capable than WordPress but less complicated than Drupal. If you want a simple blog you could choose WordPress. If you have a large enterprise project, expecially one that might need a large team of New York based developers, Drupal is the way to go. For anything in the middle, we feel strongly that Joomla is the best choice.
Joomla is a Content Management System or CMS. The main reason for using a CMS to develop a website is so that you don't have to reinvent the wheel. CMS's provide security mechanisms such as username and password authentication, and in the case of Joomla, the ability to give different people different levels of access to different parts of your website. CMS's have large numbers of companies supplying visual layout templates that can be efficiently customized to make your unique website. These templates have been tested and optimized for different browsers and devices having different screens sizes. Joomla comes with blogs, lists, latest news, RSS news feeds, contact forms, search, web links, banners, and support for categories and tags, built in.
Joomla is Community Supported Free Open Source Software - Joomla is supported internationally by thousands of developers who contribute to it as a free open-source software platform. That means Zebra Systems can use Joomla for free, and does not have to charge you for using it. As of February 2014 Joomla has been downloaded from the Internet over 50 million times. Joomla's popularity means there is a large pool of people who can support your website.
Joomla is Extensible - The Joomla Extension directory contains over 8,000 free or inexpensive Joomla Extensions. So for example if you need to create your own mini-Facbook so-to-speak, popular social networking Joomla extensions include Community Builder and JoomSocial. If you need extensive custom forms you might choose from RSFormPro or Chronoforms.
Joomla has an elegant underlying software foundation - One area where Joomla really excels over it's competitors is that it is based on solid, modern software foundation called the Joomla Framework that uses model–view–controllers and PHP object-oriented programming (OOP) techniques. In those cases where no one has already written a Joomla Extension to do what you need your website to do, this greatly decreases the cost to develop and maintain any custom programing you might need.
Joomla Security - Joomla's large team of core developers are always making improvements to the security of Joomla to stay ahead of the bad guys. Joomla 3 for example now support 2-factor authentication and encrypts password files with Bcrypt. In addition to always working to add features to Joomla, the team releases periodic secuirty updates, much the way you see periodic security update from Apple for you Mac or from Microsoft for your Windows PCs.
Here is a list of types of websites typically built using Joomla:
Corporate Web sites or portals
Corporate intranets and extranets
Online magazines, newspapers, and publications
E-commerce and online reservations
Government applications
Small business Web sites
Non-profit and organizational Web sites
Community-based portals
School and church Web sites
Personal or family homepages