Remove Malware From Hacked Sites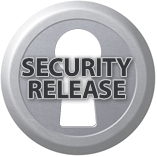 Remove malware and secure your site.
If you know your website has been hacked we can remove the malware from it. If you are not sure, we can scan it. We can work to determine how it got infected and take remedial action which might consist of changing passwords, updating insecure Joomla versions and Joomla Extension versions, making sure you are following safe procedure like only using Secure FTP and FTP to access your site and more.